Hello and welcome to November: In Review
View October | View September | View August | View July
You did it. You survived the madness of Black Friday and Cyber Monday. You retail hero.
It's all over (at least until the next big holiday sale).
The smartest retailers, equipped with the right tools for the job , will have flourished and capitalised on the massive influx of orders, and will be looking through the numbers with a sweet smile of satisfaction.
Others may be head in hands, apologising to your customers as you discover you've sold more stock than you have available, or can't figure out which channel performed most profitably (if at all).
Whether you loved it or hated it, now is your chance to grab a drink, breathe and enjoy the best retail, ecommerce and digital marketing content the internet had to offer this November.
In an effort to retain their crown as the 'go-to' online marketplace, Amazon are stepping their game up once again.
This time, they're expanding their experimental 'same-day delivery' program to many more major cities in the UK. Having virtually just introduced the program to greater London, Prime same day delivery has now become available (on eligible products) to residential addresses in Birmingham, Bristol, Dudley, Edinburgh, Glasgow, Milton Keynes, Northampton, Walsall and Wolverhampton.
North (the MD of Amazon UK) is quoted as saying: "Prime members are telling us that they love the convenience of free same-day delivery so we are quickly introducing it to many new areas of the UK. And we continue to invest in our delivery network to expand our fast delivery options to even more Prime members."
But as a frontline retailer what do you think about same-day delivery? Is this the final blow for high-street shops, or will this be too strenuous for online retailers to maintain? Let us know in the comments below.
Forget Black Friday, Alibaba's Single's Day completely smashed ecommerce records this month, according to Econsultancy.
Formed "as an in-joke between Chinese university students about their lack of significant others," Single's Day this year became the world's biggest online shopping day, and some of the records they broke are staggering.
From the sheer volume of sales (and unbelievable $14.3 billion USD worth) to the shocking speed with which shoppers got stuck in (~100 million orders placed within the first hour) this blog will have any retailer desperate for a piece of the Single's Day pie.
Shameless promo: Brightpearl does a pretty neat job of hooking up to the Chinese retail market with Alibaba, see what Forbes had to say about it here.
One of the benefits of the madness around Black Friday, Cyber Monday, Christmas Sales (et cetera) is that you get a chance to build relationships with a whole bunch of new customers.
First time shoppers are great. They're new to your business or brand so they're excited to have discovered something new, and if they've bought from you in a sale they will have a low-cost, high-value opinion of your products.
The problem is, retailers typically fail to convert these first time holiday shoppers into regulars.
Instead of building a relationship from the first point of contact, these shoppers are often forgotten about and end up with a low lifetime value to a retailer.
In this post by Ometria, the writer illustrates the problem with letting these shoppers slip through your fingers, and suggests a few great ways to get them coming back for more. Check it out now.
After 5 long years, tracking over 1 billion online cart abandonments, this month SaleCycle presented a data-backed infographic to highlight "10 things you didn't know about cart abandonment."
From highlighting the rise in abandonments and worst affected industries, to offering techniques for reducing abandonments on your site, this infographic is worth a look! Check it out here, or click the picture below.
Last month we brought you The Ultimate Retail Guide to the Holiday Season 2015, this month we bring you The Guardian's Christmas shopping survival guide for small business owners.
Written by our very own CPO, this post dives into crucial best practices for surviving December and January. Black Friday and Cyber Monday may have passed, but there's a whole lot more around the corner to be preparing for...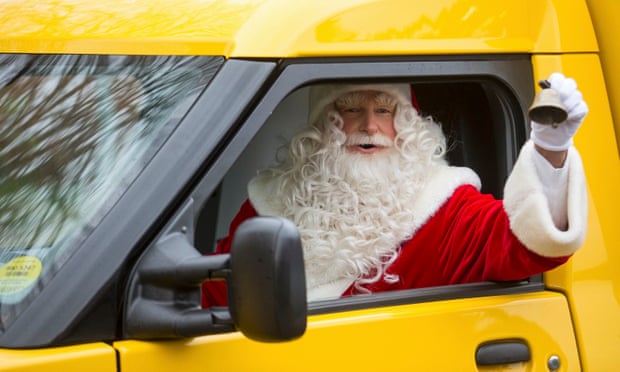 From techniques to "avoid letting discounting take the sparkle out of Christmas" to making sure your employees are up to date with every key date for your business, this article is must-read for serious independent retailers.
That's all for November, have a fantastic Christmas and good luck throughout the rest of the busy holiday season. Don't forget to comment and share!