Hello and welcome to August: In Review
View July | View June | View May | View April
The days are shorter and summer is nearly over, but before you rush to dust off your raincoat and settle in for the autumn, check out our favourite picks from around the web this month.
We've cut out cartloads of colourless content and sifted through stacks of sub-standard social posts to present you with 5 absolute gems from the world of retail, ecommerce and digital marketing.
So sit back and enjoy, as we present August: In Review...
It's rare that a blog post perfectly hits the spot between informative and interesting, as well as purposeful and pretty. This one does.
Packed with statistics, pictures and easily digestible text, this Shopify post presents the reader with five clear and practical ways that you can make a real impact on the AOV of your online store.
As an online retailer you should always be aiming to optimize your online channels, and this article is a fantastic place to start! Check it out here.
Fifty years ago, if you told your boss you were planning on "boosting your ecommerce exposure by newsjacking with tweets" you'd likely get carted off by the men in white coats.
Fast forward to the present day and you'll soon see newsjacking (capitalising on the popularity of a news story or current event to promote your brand) everywhere you look.
From Paddy Power's provocative approach, to Stella Artois more subtle angle, bandwagoning is a powerful tool available to every business but rarely deployed by smaller retailers.
This article by Ometria features 7 examples of ecommerce brands using this tactic to their advantage, and presents the key findings from each case.
Check it out here, and give it a try yourself. It's a great way to gain exposure for a fraction of the cost of advertising.
You've probably heard by now, but this month Apple Pay launched in the UK. As with all things Apple, a lot of hype was built up for the 250,000 large retailers and the banks who would be able to support it.
But little to nothing is being said for the small or medium sized retailer. Will it help growth? Is it affordable? Should owners take steps to adopt?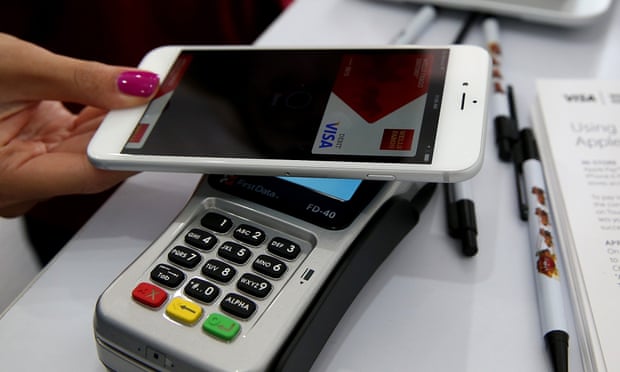 In this article in The Guardian, Henry Morland gets stuck into the facts for small and medium sized retailers. He argues that rather than rushing to adopt Apple Pay, small retailers should look to modernise their entire mobile strategy to stay competitive.
Extensively researched and smartly focused on the small retailer, this opinion piece is well worth a click.
As summer draws to a close, retailers need to be thinking about their back-to-school strategies. Whether you sell heavy laptop parts or delicate pink watches, having a strategy in place to master this tricky season will set you apart from the competition.
Bigcommerce predict that in this back-to-school season "parents will be more frugal, spending an average of $630.36." That's a 5.8% YOY decrease!
Whilst the purse strings are being tightened, more families are shopping online than ever before, and with careful targeting you can win their business.
Packed with tips for videos, incentives, email nurture campaigns and blog posts, this post presents 13 useful tips for you to consider.
If you're a regular to this series, you're obviously pretty smart (check you out!). You'll also know that we like to leave you with one of our own pieces to get stuck into.
This month Julie Stevens, the Managing Director of Evenstone, wrote us an awesome guest post which hit the nail on the head for a lot of growing retailers and wholesalers.
Reflecting on her experience as an accountant, Julie argues that many businesses are held in shackles by their accounting systems. Highlighting that companies who change to cloud accounting reduce their costs by anywhere between 30% to 70%, Julie illustrates how much more profitable retailers can be if they modernise their old-fashioned systems.
Whether you're considering modernising your systems or not, this post will be sure to shake up your thinking.
---
That's all for this month, thanks for stopping by. Don't forget to share, and if you have any comments or questions drop us a message below!